15 Business Card Design Inspirations
Business cards might seem old-school in this age of social media and LinkedIn profiles. However, business cards still add tremendous value to your business. For instance, imagine you meet a potential client or collaborator. Would you rather exchange website or social media information, or simply whip out a beautifully-designed business card and give it to them? I believe most people would choose the latter. It's quick and gets the job done. A business card is also something that is tangible.
A business card is hard to forget or ignore like a URL link, because it's physically with you. The design of the business card alone makes people take notice and maybe even reluctant to throw in the recycle bin. 
The business card is like a well-tailored suit, or chic dress: it is meant to make an impactful first impression. So, we've compiled some business card designs that could inspire your own design. 
#1 Business Card on Uncoated Stock 
Go au naturale with an uncoated card stock for your business card. The traditional, raw look of it gives it a down-to-earth vibe. It's unpretentious and it shows you're someone who is conscientious of the environment. 
Many uncoated business card stock are made of recycled paper and other materials. They are durable and are of good quality. You can't beat natural beauty.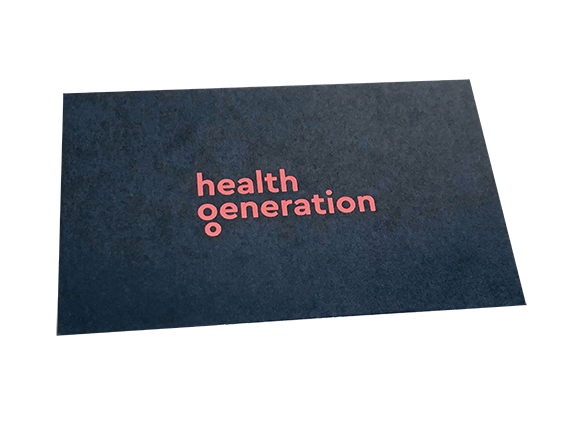 #2 Business Card with Matte Lamination
Choosing matt lamination for your business card design will never be a bad decision. The matt smooth and look is simply elegant. The subdued nature of the ink's colour gives it an air of elegance and sophistication, but it breaks free from the norm. 
By choosing a matt design for your business card, you're telling the world that you don't need to add gloss to your presentation because your business already shines brightly.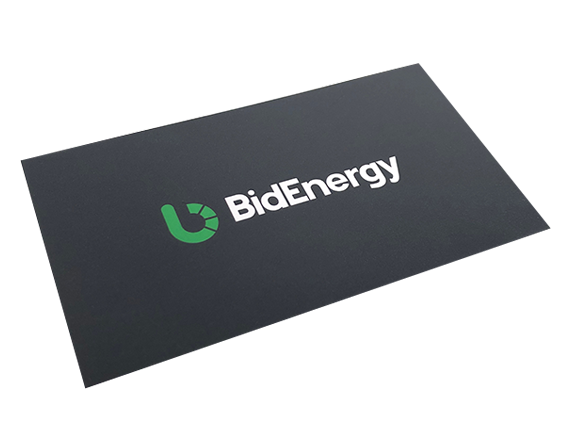 #3 Business Card with Velvet Lamination
When you hear the word velvet, you associate it with words like "luxury" or "exclusive." If you choose velvet lamination for your business card, be prepared for your clients or business partners to admire it for a few seconds after you hand it to them. 
The velvet lamination is not only eye-catching because of its silky smooth beauty, it will also leave a memorable first impression because of how they feel. The texture of velvet lamination will also open up more creative possibilities for your custom design.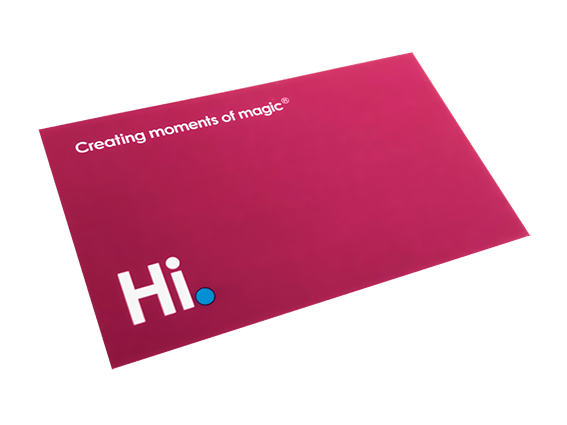 #4 Business Card with Gloss Lamination
Gloss lamination is one of the first types of business cards to break away from the traditional matte or uncoated format. Gloss looked fresh and dynamic when it first became an option, and it's still fresh today. 
Your shiny business card will always look and feel new. It captures your attention and also provides a kind of protection against wetness, which allows them to retain their youthful beauty.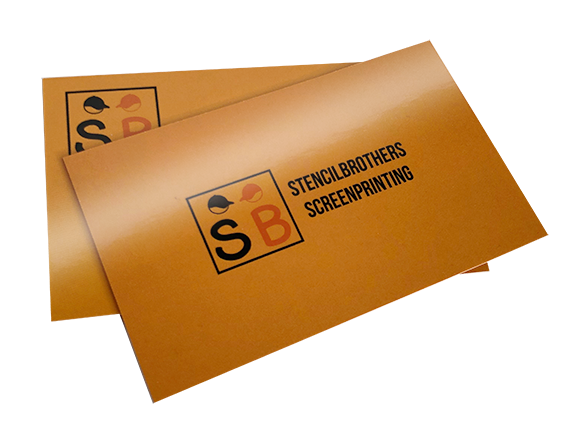 #5 Business Card with Matte Lamination and Spot UV 
Create a lasting impression with a Matte Lamination and Spot  UV combo. The contrasting effects will make people take a second glance at your business card as you hand it to them. Juxtapositions that are well-executed will always be a great design concept. 
This type of design format will give you endless options for customization. Let your creative vision run wild.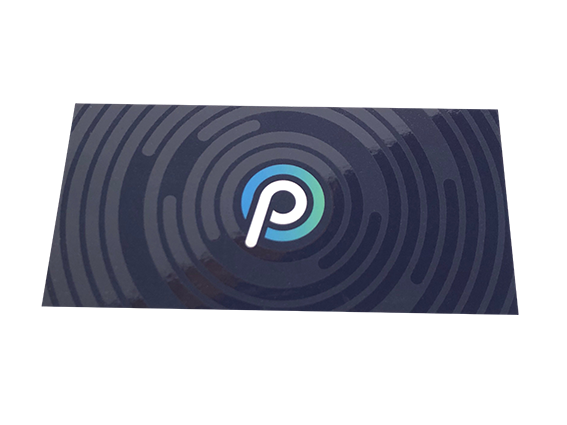 #6 Business Card with Velvet Lamination and Scodix
Do you really want to turn heads? Then try a design that incorporates both Velvet Lamination and Scodix (a clear raised polymer). By doing so, you'll be entering a higher level of business card aesthetics. This attention to detail and craft for a "simple" business card will impress your customers and business partners.
They'll think if you dedicate this much to designing your business card, then they'll know you're even more passionate about the business itself.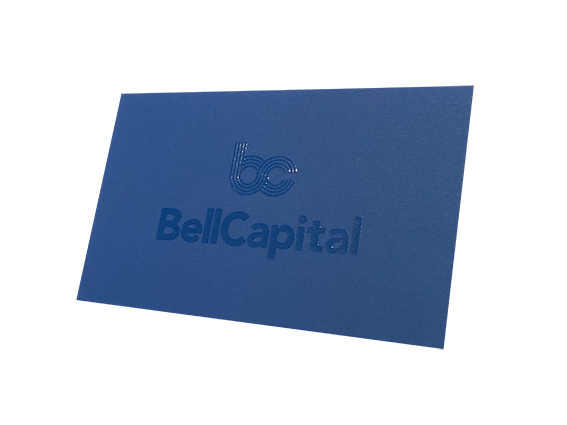 #7 Gold and silver Scodix
You thought clear scodix was impressive...
Ramp it up a notch with raised gold or silver scodix!
You'll definitely catch the attention of anyone who see's these.
You can create both professional and funky cards that add another level to your cards. The limits are only bound by your creativity.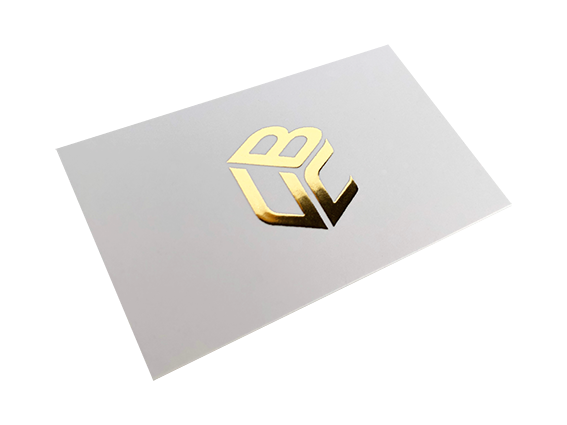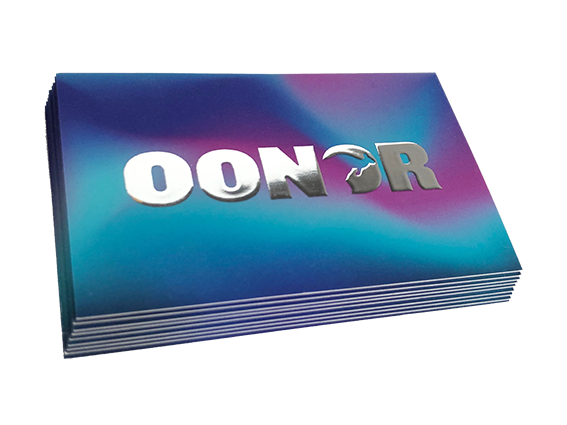 #8 Business Card with Foiling
Business cards with foiling are just naturally superstars. They attract glances and admiration. It's just the nature of their eye-catching qualities. The multicoloured spectrum that they display when seen at certain angles, or under certain light, will add a new dimension to your business card. 
This option is fun to customise. So, flex your creative muscles and play around with different types of designs.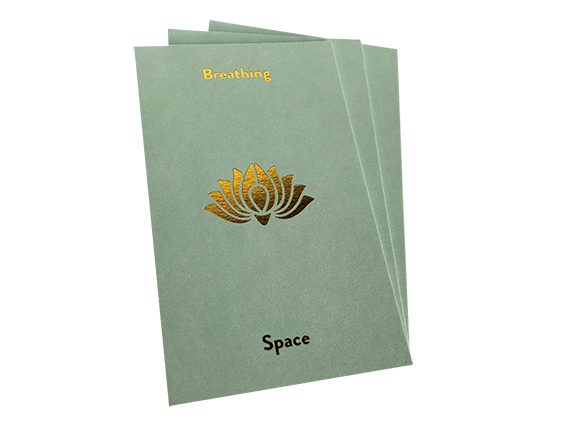 #9 Business Card with Colour Edging
Colour edging on your business card will add a fun dynamic to its design. If you want to stray from the overly-serious monotones usually found on business cards, then try adding colours to the edges to make a quirky statement. 
Colours also help your card stand out among the many other business cards in a stack. In a sense, the colour would be associated with you and your company in the minds of people. That's why this option is great if your company's brand identity features unique colours.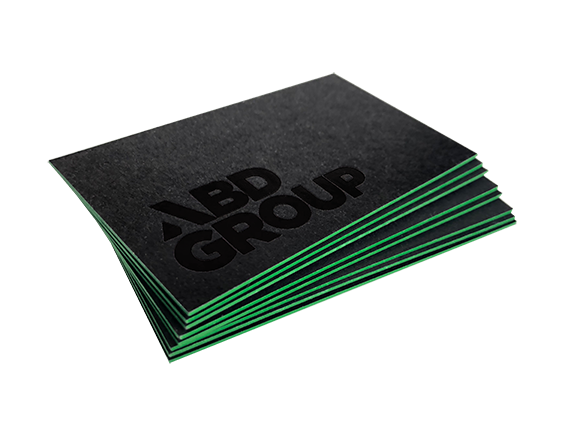 #10 Business Cards Emboss / Deboss
One of the best examples of creativity in business card design is embossing or debossing. They use the material itself (the card stock) to illustrate your brand's identity. 
It's a concept that has been around even before the invention of the printing press, and you can see why this timeless artform is still popular today. It simply adds a unique and eye-catching layer to your business card's presentation.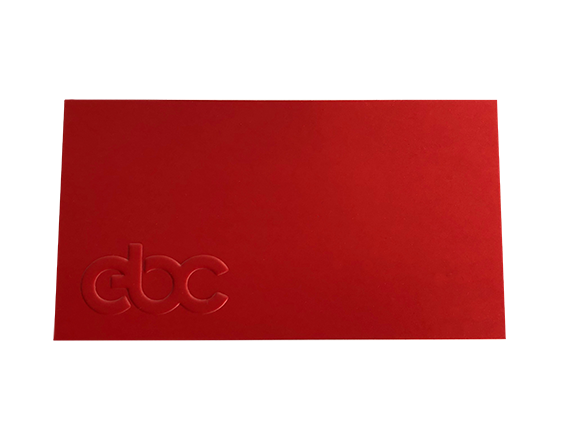 #11 Business Card with Letterpress
One of the most popular design formats for business cards is the letterpress method. They make the boring traditional business card into a memorable art piece. This is because letterpress business card design doesn't just stimulate your sense of vision, but the sense of touch as well. 
Letterpress business card designs are also highly customisable. They can be paired with various other design combos such as coloured edges or foiling, among other examples.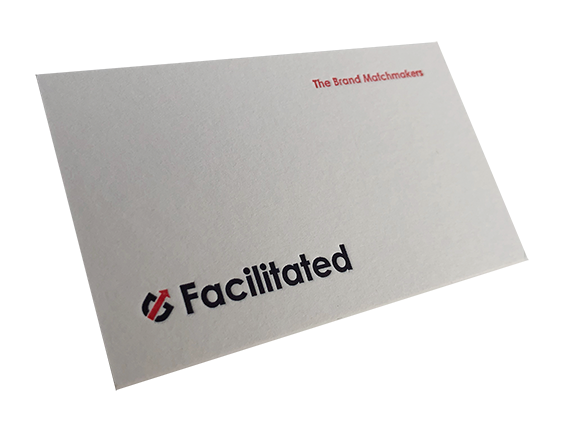 #12 Business Card Rounded Corners
No need to think outside the box when you can simply round out the corners of the box. Rounded corners is such a simple design element and yet it feels like you have something innovative on the palm of your hands when you hold your business card. 
Taking pointy corners off will actually preserve the solid look of your business card. With traditional business cards, the corners are usually the first to get bent and dog-eared. A rounded corner will also help your business card stand out among the rest. Combine the rounded corner design with other formats such as foiling, embossing, and many more. 10.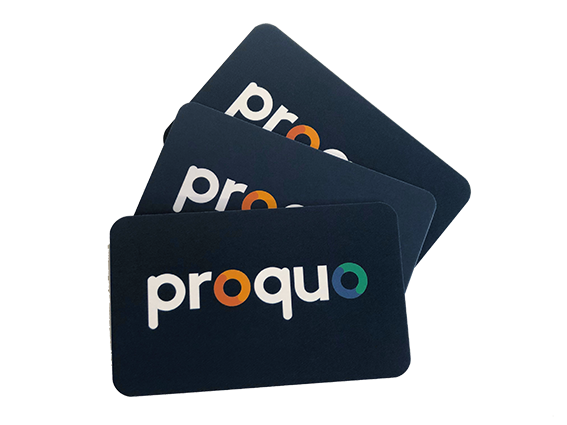 #13 Business Cards on coloured stocks
Spice up the look of your cards by using a coloured paper stock.
There are hundreds of stock colours to choose from in a range of finishes and thicknesses. By using a unique coloured stock you are oozing professional and letting everyone know you mean business.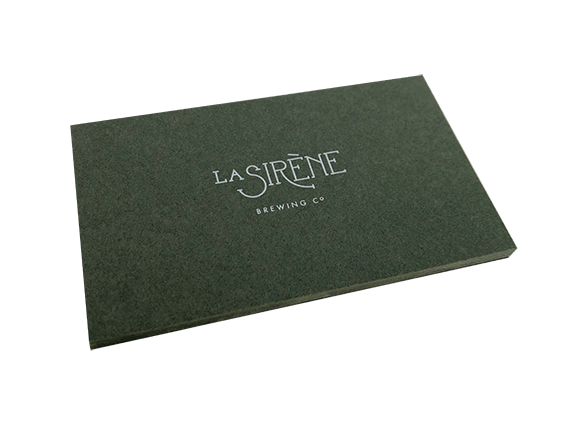 #14 Business Cards on Buffalo board
Buffalo board is a fantastic way to give your business cards or loyalty cards that rustic, but also hip look.
You can print with colours but just black on this stock gives you the best effect. 
Your clients will also appreciate your thought for the environment too.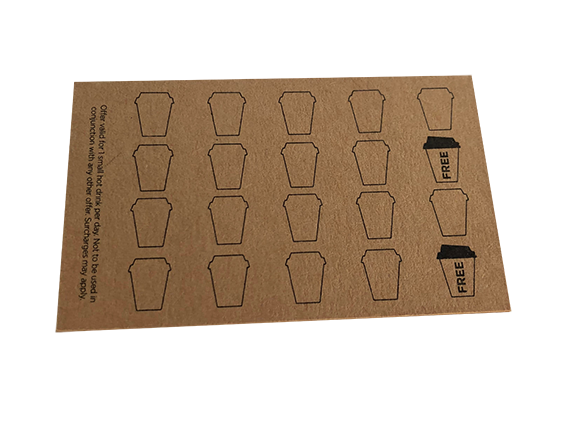 #15 Business Cards with fluro inks
Pow! Fluro inks pop off the page grabbing the attention of anyone looking. You can really make a statement and show off with fluros.
Fluro inks are quite unique which is only available using offset printing, but the results are just stunning.